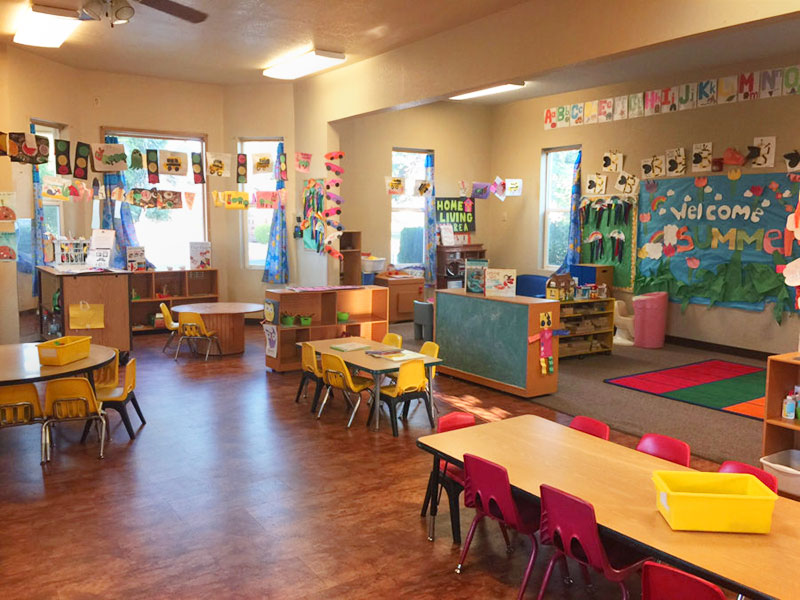 There are over 110 preschools in Nevada that serve over 18,500 students. This huge number of preschools in Reno can cause a dizzying string of choices. This in turn can leave parents perplexed and conflicted. Selecting the best preschool in Reno for your child is a crucial decision. Here are a few variables that you should consider when making a decision regarding the best preschool in Reno, NV.
To kick start your best preschool search, consider these factors and you won't feel so overwhelmed.
Staff-to-Child Ratio

A healthy staff-to-child ratio allows for personal attention and helps foster strong and lasting relationships with consistent and caring adults. Your child can benefit from a small class size in their Reno preschool, which promotes the achievement of individual academic goals. This smaller environment allows both strengths and areas of concern to be monitored and addressed on a regular basis. A red flag must pop up if the number of children is too high and not enough adults are there to look after them.

Interactions between Children and Staff

When narrowing down your Reno preschool choices, teachers are probably the most important factor. When you visit a potential preschool notice how the children and staff interact.

Do the teachers approach the children? Do they ask open-ended questions and engage the children? What about crouching to their level when talking with them? A hallmark of a great teacher is that they will assist the children in socializing; stimulating their curiosity and make them love school.

Good Curriculum

A preschool should be a place of fun and learning. Research indicates that between infancy and the age of six, up to 50% of learning takes place. So it is important to find a preschool in Reno and Sparks that would not just look after your child, but also teach them.

The preschool must have a comprehensive and thorough teaching plan and teachers and directors should be aware of the specific goals for different age groups. The curriculum must be all-encompassing and include arts, music, crafts, pre-writing and writing activities, sensory play, language experiences and science experiments.

Children must be able to learn through play. Their bodies should be immersed in various activities like holding books, dancing, touching blocks and moving math manipulatives, etc.

Cleanliness at your Preschool in Reno

We agree that preschools are messy at times as they are playrooms for children, but they must be kept sanitized and orderly. Have a look at a potential pre-school's bathrooms and kitchen; you will generally have a good idea of their hygiene procedures.

Reno Preschool Communication

Teachers should be able to communicate with you as easily as they do with your child. Apart from being friendly and easily approachable, it is vital to know how they communicate best. Are they readily available for quick chats at pick up and drop off? Are they comfortable sharing their email address with the parents, and how swiftly they respond? The responses to these questions should be an important part of your determination.
The search for a new preschool in Reno can be daunting, but these 5 tips are tried and true things to consider when evaluating different schools. Little Bear and University Preschools in Reno/Sparks offer a wonderful environment for the growth of your child and utilize an experienced, caring team of teachers.
Learn More About Our Preschools
Contact us today to learn more about our preschools in Reno and our curriculum, or schedule a tour!
Schedule a Tour Today